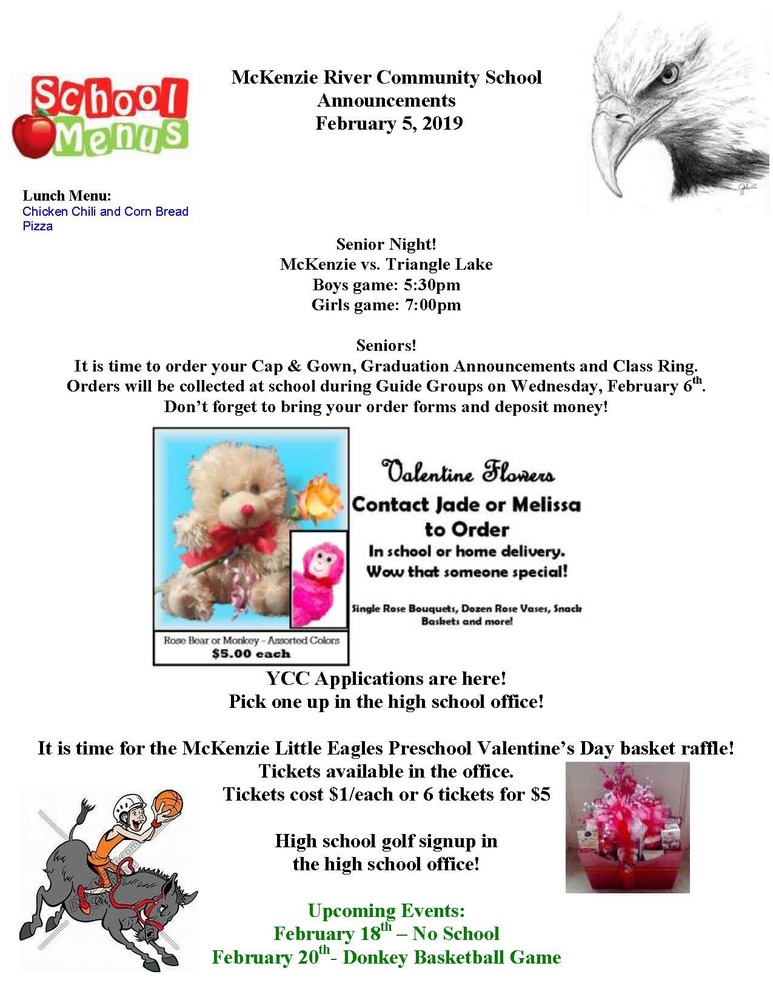 McKenzie River Community School Announcements February 5, 2019
Jason Davis
Tuesday, February 05, 2019
Senior Night!
McKenzie vs. Triangle Lake
Boys game: 5:30pm
Girls game: 7:00pm
Seniors!
It is time to order your Cap & Gown, Graduation Announcements and Class Ring.
Orders will be collected at school during Guide Groups on Wednesday, February 6th.
Don't forget to bring your order forms and deposit money!
YCC Applications are here!
Pick one up in the high school office!
It is time for the McKenzie Little Eagles Preschool Valentine's Day basket raffle!
Tickets available in the office.
Tickets cost $1/each or 6 tickets for $5
High school golf signup in
the high school office!
Upcoming Events:
February 18th – No School
February 20th- Donkey Basketball Game