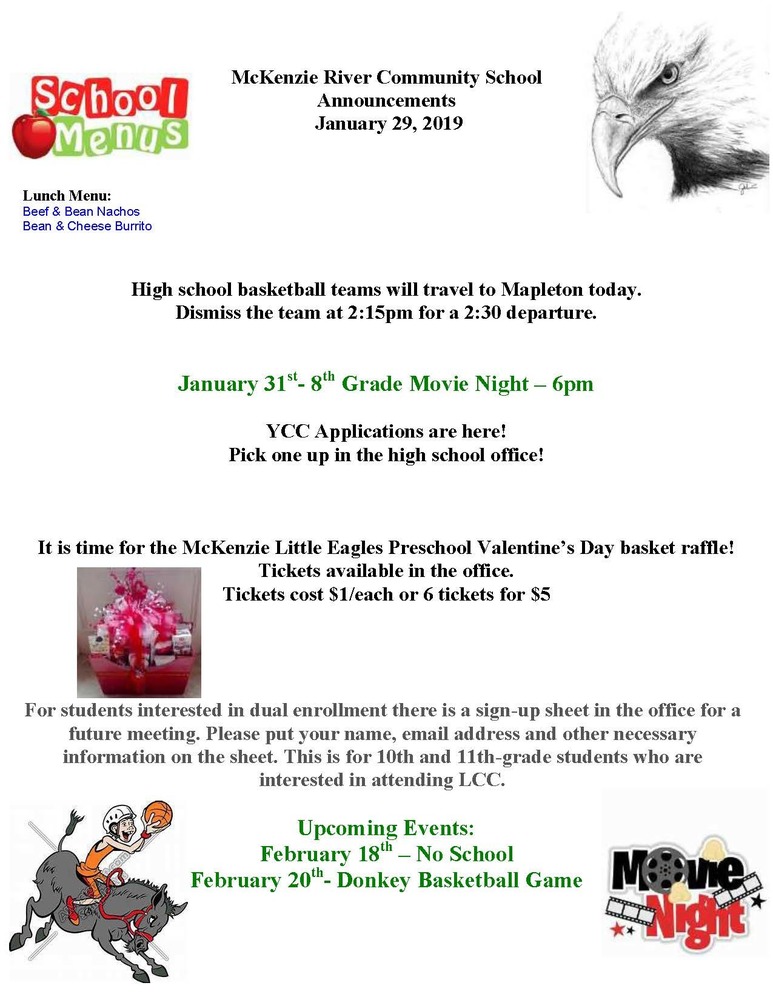 McKenzie River Community School Announcements January 29, 2019
Jason Davis
Tuesday, January 29, 2019
High school basketball teams will travel to Mapleton today.
Dismiss the team at 2:15pm for a 2:30 departure.
January 31st- 8th Grade Movie Night – 6pm
YCC Applications are here!
Pick one up in the high school office!
It is time for the McKenzie Little Eagles Preschool Valentine's Day basket raffle!
Tickets available in the office.
Tickets cost $1/each or 6 tickets for $5
For students interested in dual enrollment there is a sign-up sheet in the office for a
future meeting. Please put your name, email address and other necessary
information on the sheet. This is for 10th and 11th-grade students who are
interested in attending LCC.
Upcoming Events:
February 18th – No School
February 20th- Donkey Basketball Game