Nearly two dozen sheds have been built and given to Holiday Farm Fire survivors. Students from Lane County high schools and Lane Community College built the sheds to give affected families a place to store tools and other items as they rebuild.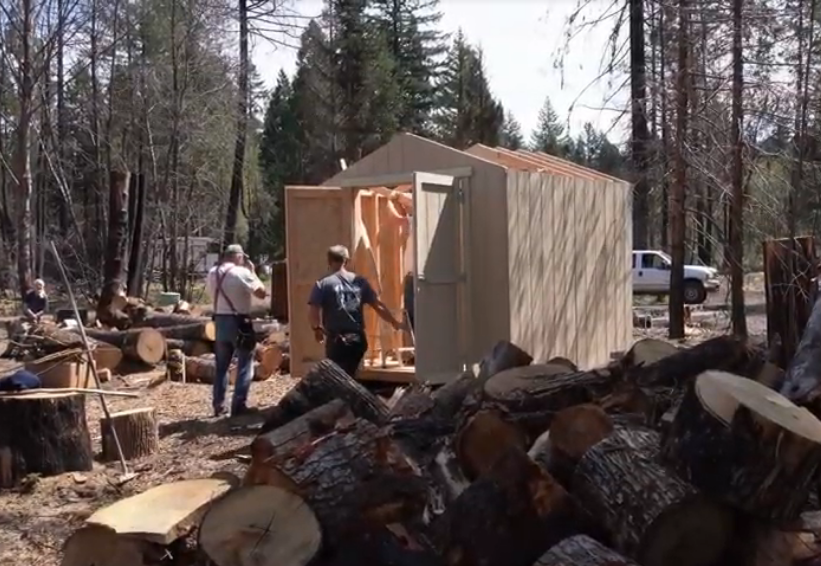 A still from a student-made video shows the assembly and placement of 23 sheds in the McKenzie River Corridor.
CREDIT LANE ESD WEBMASTER / YOUTUBE.COM
Shareen Vogel is with the Lane Education Service District, which coordinated much of the project. She says wildfire survivors were pleased with the sheds.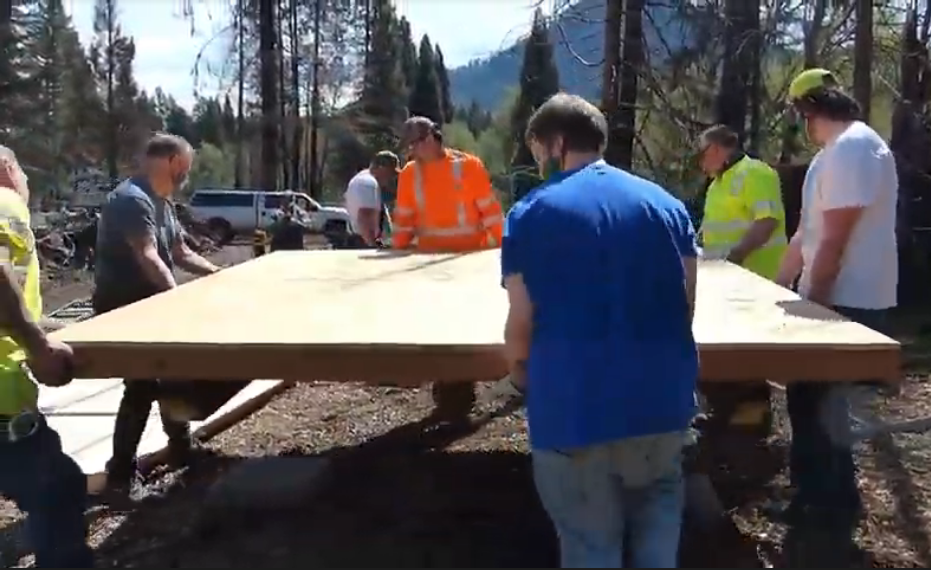 Students and other participants assemble a shed.
CREDIT LANE ESD WEBMASTER / YOUTUBE.COM
"Just overwhelming joy to have something concrete on what was –in most cases - just flattened, cleaned-up, bare property. There's a deep level of appreciation."
Organizers say students earned credit for their work, while also learning about how to make a positive difference for those in need. Vogel says there's potential for future projects like this one, given everyone's enthusiasm.
List of community partners involved in the project:
Agency partners
Lane ESD
Connected Lane County
Lane Workforce Partnership
Northwest Youth Corps
Lane Community College
Elmira High School
Creswell High School
Churchill High School
Sheldon High School
McKenzie High School
Industry Partners
· Chambers Construction
· PIVOT Architecture
· NAWIC
· Kaminski Construction
· RiverBend Materials
· Ausland Group
· Hamilton Construction
· Willamette Graystone
· FM Sheet Metal
Funding Partners
United Way of Lane County
Oregon Community Foundation
Roundhouse Foundation
Community Partners
Living Water Family Fellowship
McKenzie Community Development Corporation